Invest in a new kind of solar project
New Haven Community Solar is excited to announce a new solar array offering. In 2018, we acquired and installed 9.24 kW solar project located on Button Street in New Haven. This year, we're crowd-investing the capital needed to install an 11.24 kW array on Plymouth Street, New Haven. Both projects provide the energy fro Jim Vlock First Year Building Project – a partnership between the Yale School of Architecture and Columbus House. Columbus House is a nonprofit organization based in New Haven that serves people who are homeless or at risk of becoming homeless by providing shelter and housing and by fostering their personal growth and independence. This project creates a predictable set of future cash flows for investors and provides Columbus House access to low-cost electricity to further their mission.
Unique among architecture schools, the Jim Vlock First Year Building Project, which began in 1967, gives Yale students an opportunity to design and build a house in an economically challenged neighborhood in New Haven. The program is mandatory for all first-year graduate students in YSoA, many who arrive at Yale with a special interest in socially responsible design
The Plymouth Street House contains three units, and provides recently homeless people with a brand new home. New Haven Community Solar is a special purpose vehicle that finances a solar array on the roof, providing its residents with cheap renewable energy in a state with one of the highest electricity costs. This project aims to improve the livelihoods of the residents and minimize environmental impacts, while allowing investors to benefit.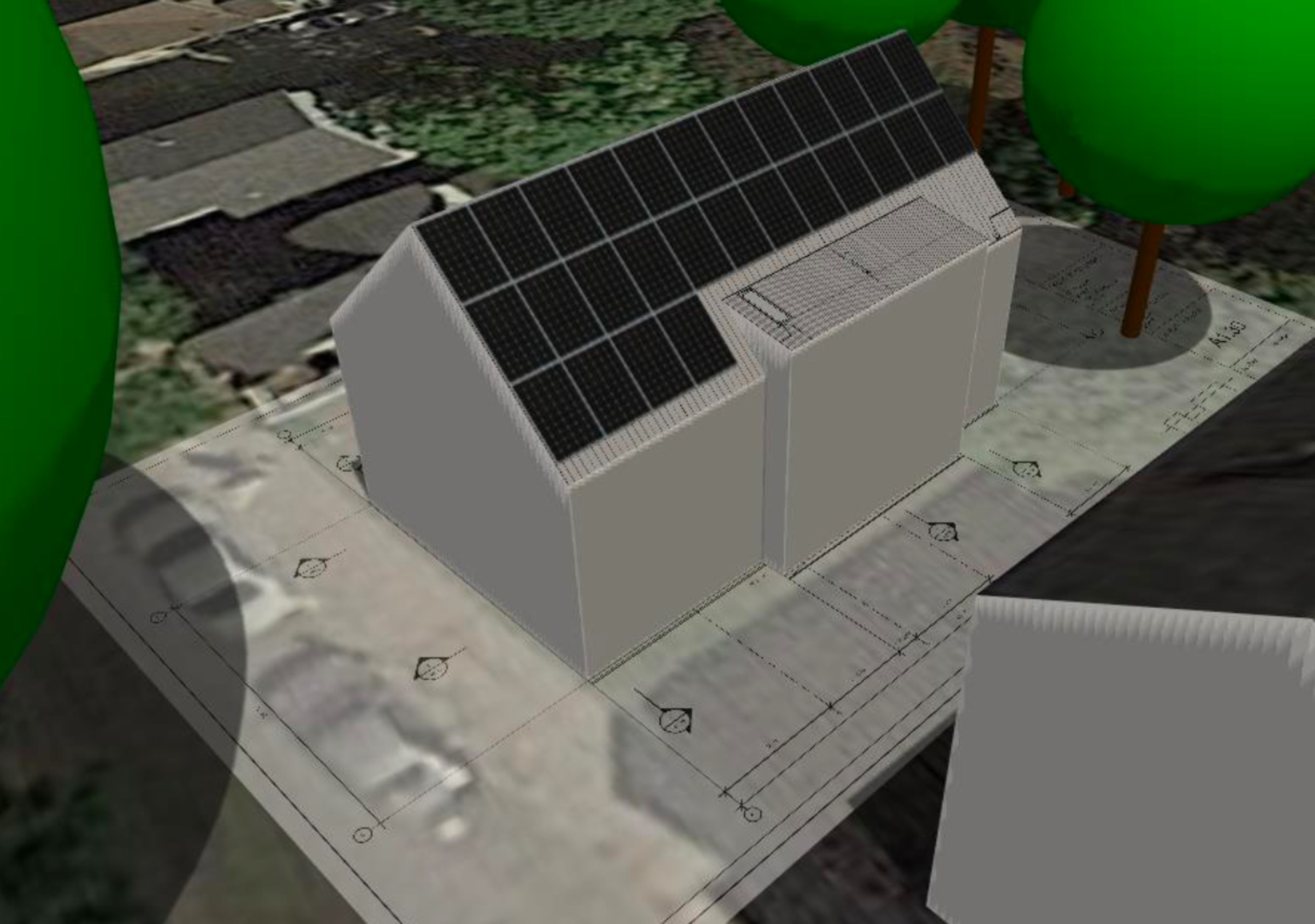 Our first project, the Button Street House, provided discounted electricity for two units that provide housing, in keeping with Columbus House's mission: "to serve people who are homeless or at risk of becoming homeless, by providing shelter and housing and by fostering their personal growth and independence."
A New Opportunity in Community Solar
In Connecticut, a state that typically has some of the highest energy costs, this project will greatly reduce the electricity bills of its residents. In a country where income is the largest social determinant of health, freeing up income through decreasing electricity bills becomes a health co-benefit.
How it Works
Individuals that choose to invest in NHCS will become owners of the projects, participating in a collective effort to provide cheaper, cleaner power to low income tenants in Connecticut where residential utility prices are double the national average. Investors can go here to learn details of the offering, ask questions, and make an investment.
As recent graduates of the Yale School of Forestry and Environmental Studies, we feel a deep connection to the New Haven community. We are relentlessly passionate about democratizing the ownership of renewable energy and empowering communities to drive solutions to climate change. Together we can build and own the future we want and need.
Franz - CEO
Matt - COO
Kwasi - CMO
As supporters of New Haven Community Solar, our board provides the founders with valuable insight and vision about how to build a prosperous entity that benefits the community, Columbus House, and the planet. We are grateful for their guidance as the vision for New Haven Community Solar expands into a local organization designed to reduce the energy and cost burden to organizations that work tirelessly to provide New Haven with crucial services.
New Haven Independent
Yale Daily News